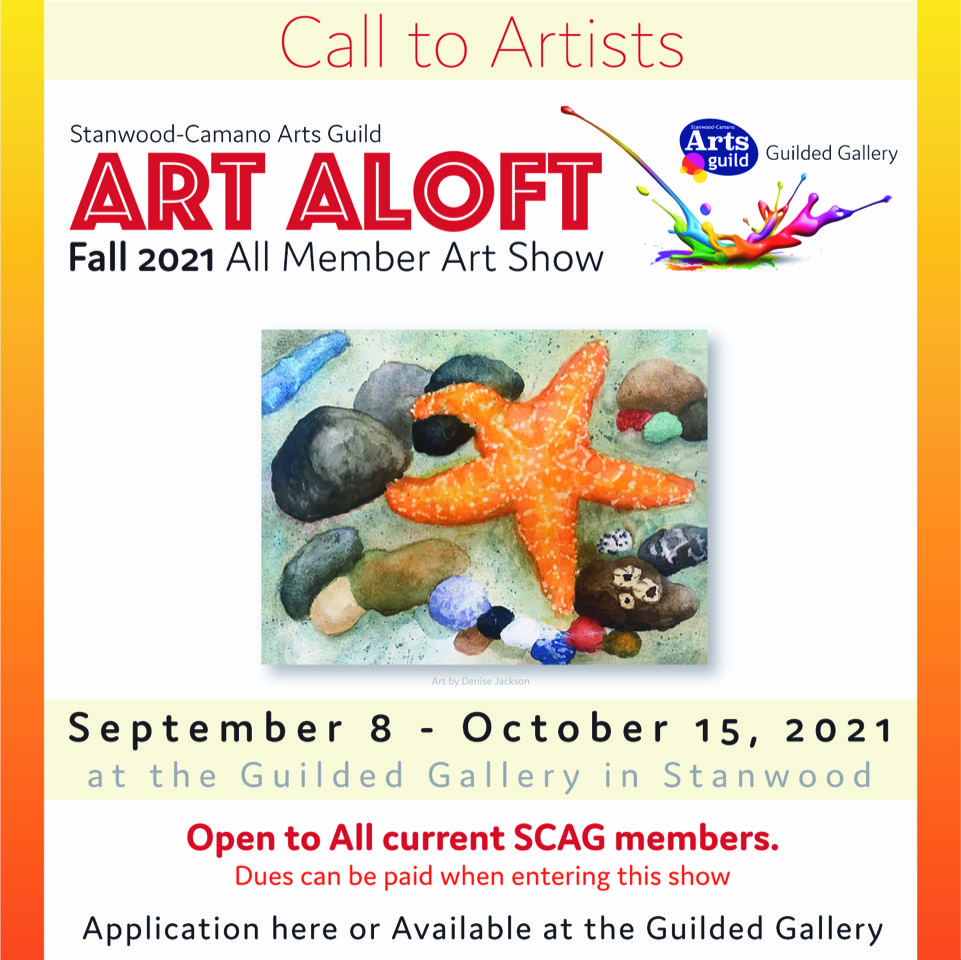 Current show: Art Aloft. - The Stanwood-Camano Arts Guild All-Member Fall Show, September 8 - October 15
We invite you to attend our Artist Reception on September 11, 5pm to 7pm.
Congratulations to Dotti Burton, Kathy Critchfield, Robert DeFreest, Sylvia Domoto, Joyce Dunn, Jeffrey Harris, Bill Koger, Frankie Koger, Colleen Nygard, Terrance Rabbitt, Kathy Raplee, John Seevers, and Sharon Snelling - awards given for categories in Watercolor, Acrylics & Oils, Sculpture & 3D, and Best in Show!